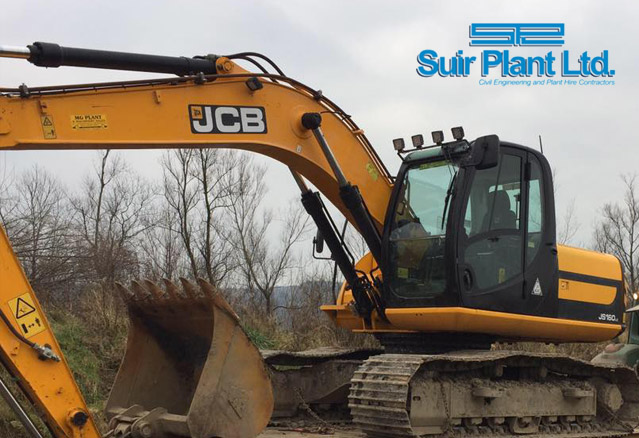 About Us
Suir Plant Ltd is a family owned and operated Civil Engineering & Plant Hire company established in August 1988 following a previous 15 years as Noel O' Dwyer Civil Engineering & Plant Hire. Noel initially established the business as a plant hire company but soon became recognised as a primary civil engineering company delivering projects such as water & sewer mains installation, demolition and building. Suir Plant Ltd has since broadened its capabilities and now specialises in a broad range of disciplines which can be seen under "Our Services" tab.
In 2014, after graduating with an honours degree in Civil Engineering from Heriot Watt University and working in the industry for several years, Stephen O' Dwyer took over the role from Noel O' Dwyer as Managing Director. As a result of working in the industry since a young age and being a key member of several projects in Ireland and across Australia with international pipelaying & pipeline rehabilitation companies, Stephen has gained priceless experience in large scale pipeline installations along with technical trenchless pipelaying & rehabilitation works. Stephen has worked on pipelines to the value of $100million and managed pipeline rehabilitation and trenchless installations to the value of $6million. Stephen has brought his experience to Suir Plant Ltd and incorporated it into the fundamentals of the company to deliver several complex projects and provide a first class service to our client base.
With over 45 years experience in all aspects of civil engineering, Suir Plant Ltd has established an unparalleled service for delivering innovative solutions and products to the civil engineering sector. Suir Plant Ltd continues to grow and develop all areas of the company year on year to retain its central position within the industry.
Suir Plant Ltd is certified to the following standards and delivers all projects in accordance with these standards:
We deliver all projects in accordance with the following standards:
Quality ISO 9001  | Environmental ISO 14001  |  Health & Safety OHSAS 18001